Main content starts here, tab to start navigating
About Chef and Owner Azalina Eusope
Azalina Eusope, a fifth-generation street food vendor, moved to San Francisco a decade ago. The only thing that could comfort her in the early days settling in and learning English was the food she grew up eating, so the pastry-trained chef cooked for herself, family and friends often. Over time, word got out about her home-cooked meals, and her hobby eventually turned into a business in 2010.
Eusope, whose grandmother sold coconut rice out of a basket she carried between villages, had always wanted to become a lawyer, but found herself in the family business after all. "This is the kind of food that reminds me of my culture, my family, my memories," says Eusope. "You can't turn it away. It's in your family and in your soul. Somehow it's going to come and find you."

And it's a good thing she got into the family business. In 2009, Bon Apetit magazine named Eusope one of "10 Top Upcoming Chefs" for 2010. She was also honored by Women's Initiative for Self Improvement for being an "Enterprising Woman on the Rise" in 2012. She's even catered food for President Obama!
About Azalina's Malaysian
Centrally situated in Southeast Asia, Malaysia represents a melding of three distinct cultural groups: Chinese, Indian, and Polynesian/Malay. Malaysian cuisine has adopted flavors and ingredients from all of these regions, while also sustaining European influences over the centuries. This culminates in a flavor profile and food culture that is distinctly different from its sum parts.
Penang Island
Azalina is from Penang, a historically rich island trading hub on the western coast of peninsular Malaysia. Descended from Indian people who came to Penang several hundred years ago, Azalina is a member of the Mamak community. The Mamak are a people who are deeply tied to spices, and were renowned cooks Major stages of Mamak life are built around spices, including a special ceremony in which young children get to pick out their own spice. Azalina's own family grows their own spices, and are well known for their curries and street fare!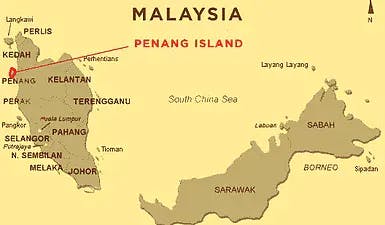 Feeding the Masses at Outside Lands
Setting Up Shop: Azalina's kitchen opens!
Setting Up Shop: Construction and Last-Minute Changes
Check out what everyone is saying!